Top 10 Most Expensive Violins in the World: how much for a Stradivarius?
There are some strange kinds of things on planet earth that are mythical and mysterious. Antique violins are surely among them.
Stradivarius is a name known all around the world; it's a myth. It's a synonym for mystery, genius, majesty, and excellence. It's in the category of Mona Lisa, Albert Einstein…
So there is no wondering why Stradivari violins go to new heights, year after year.
It is difficult to find an old golden age Italian instrument below 1 million dollars. The Lady Blunt Stradivarius was sold for 11 million euros. But it is almost impossible to put a price on the most expensive ones, such as Paganini's Guarneri del Gesu, il Canone.
The most expensive violins, usually Stradivari or Guarneri, range from 1 million dollars to 11 million. Some mythical instruments have no price to them!
These are the prices of violins that have been actually sold, not bold estimations.
The 10 most expensive violins: Table of content
1. Less expensive violin on the list: The "Dorothy Delay" Guadagnini – 1.2 million dollars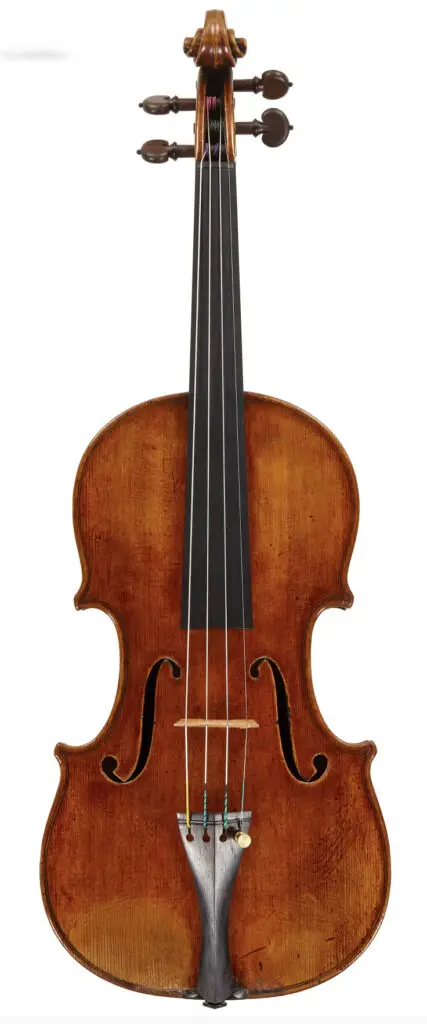 This violin was made by the Italian maker Giovanni Battista Guadagnini (1711 – 1786) in 1778. It was named after its former owner, the great American teacher and violinist Dorothy Delay. She was the assistant of the late greatest Ivan Galamian at the Juilliard School of New York before she created her own school. She had many great students among them were Nigel Kennedy and Gil Shaham.
The Dorothy Delay Guadagnini was valued at 1 million euros (1,2 million dollars) in 2013 when it was sold by Tarisio. It was the most expensive Guadagnini violin ever sold.
It is a beautiful instrument that you can admire on Tarisio's website.
2. The "Kreutzer Stradivarius" – 1.5 million dollars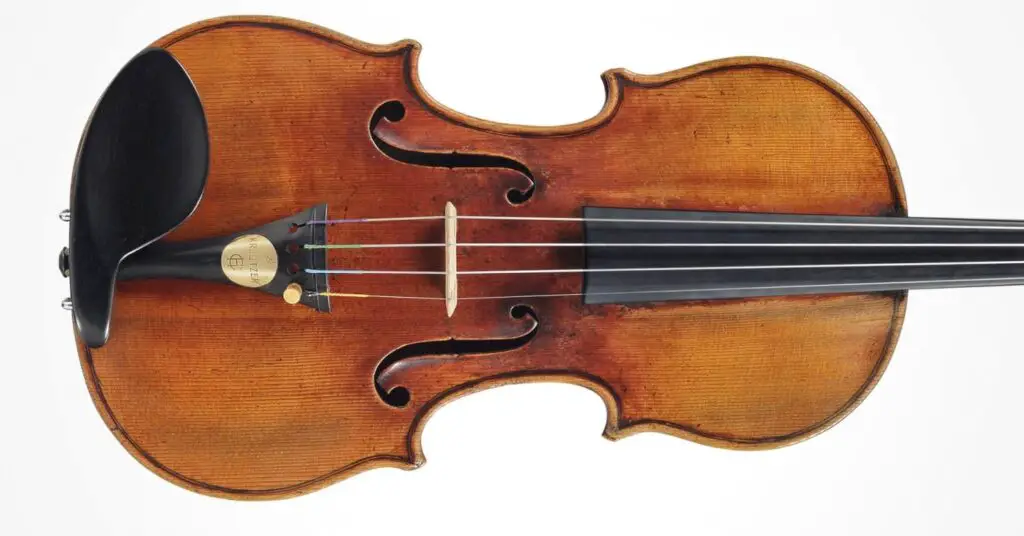 Antonio Stradivarius made this great violin in 1727. It was named after one of its owners, the French violinist Rodolphe Kreutzer. If the Kreutzer name reminds you of someone, it is because it is the dedicatee of Beethoven's 9th sonata for piano and violin: the Kreutzer sonata.
The Kreutzer was serviced by the great French luthier Jean-Baptiste Vuillaume, a Russian Grand Duke, and the American senator William Andrews Clark. Mr. Clark was a great instrument collector and owned another Kreutzer (from 1731 and valued at 7,5 million dollars in 2014) instrument among a total of 7 other Stradivarius violins.
The immense virtuoso Maxim Vengerov bought the Kreutzer Stradivarius for 1,5 million dollars in 1998. Maxim Vengerov still plays it as of today.
3. The Mendelssohn or Red Violin Stradivarius – 1.7 million euros
When it was sold in 1990, it was a record-breaking price: 902 000 British pounds for a violin. The Mendelssohn violin was indeed quite special in the Stradivarius family. It is also called the "Red Violin" because of its bright red color.
Made in 1720, it was later played by the German violinist Joseph Joachim who played some of the finest violin repertoires during their composer's lifetime: Mendelssohn's violin concerto, Beethoven, and Brahm's violin concertos.
This violin disappeared for more than 2 centuries before being found again in the hands of Lili von Mendelssohn, a descendant of the great composer Felix Mendelssohn.
The Mendelssohn Stradivarius was sold in 1990 by the heir of a rich industrial American family, the Pitcairn. The violin was given to their granddaughter who was only 16 at that time: Elizabeth Pitcairn. Not bad for a beginner's fiddle, don't you think? But she wasn't a beginner at all and she still performs live with this violin.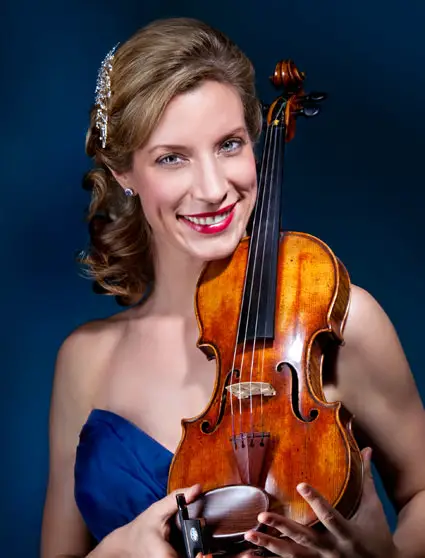 This special violin was the inspiration for a film, The Red Violin in 1999.
4. The « Lady Tennant-Lafont » Stradivarius – 1.5 million euros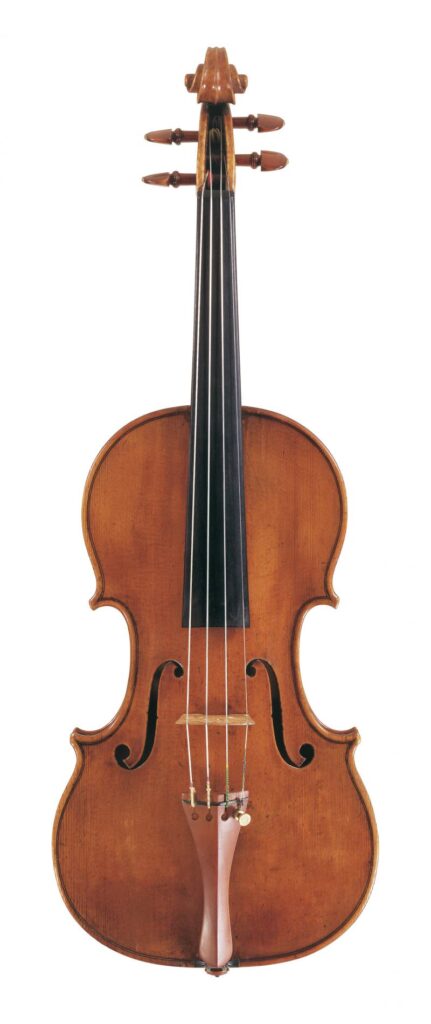 This violin was made by Antonio Stradivari in 1669. It first belonged to the violinist Philippe Lafont, who was a pupil of Kreutzer. He played with Paganini (or against him!) at La Scala in Italy in 1816. The violin was sold in 1900 to a rich Scottish businessman, Sir Tennant (whom it was named after) for his wife. It was auctioned at Christie's in 2005 and was bought by the Chicago Stradivari Society for the price of 1.5 million euros.
This violin is played by the Belgium violinist, Yossif Ivanov.
Virtuosos play legendary instruments, I have made a comprehensive list here!
5. The « Folinari » Guarnerius Del Gesu – 1.8 million euros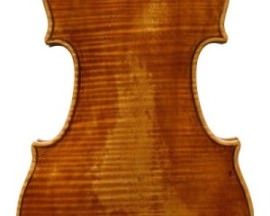 The Folinari was crafted in Cremone around 1725 by Giuseppe Antonio Guarneri. It's one of the few violins made by the master while he was It was sold to an anonymous buyer in 2012 for 1.8 million euros, due to its scarcity. Only two Guarneri del Gesu were sold for a period of 10 years. This violin is still a mystery as it was found in 1990 in Italy.
You can admire this instrument on Tarisio's.
6. The « Baron von der Leyen » Stradivarius – 2 million euros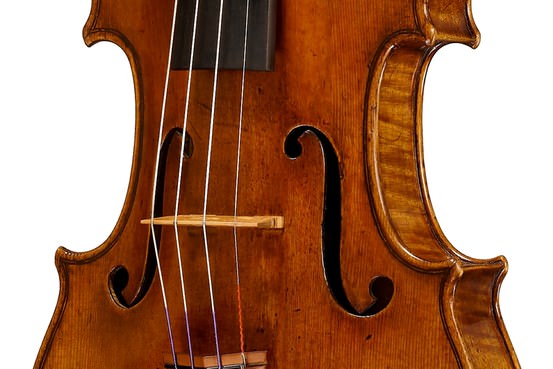 It's one of the masterpieces by Stradivarius. This violin was made in 1705, during the golden period of the Italian luthier. It's been named after its owner, Baron von der Leyen, a rich German businessman, exercising in the textile industry. He was fond of old instruments because he owned three Stradivari violins. It was later owned by a Norwegian philanthropist, Anton Klaveness, before being eventually auctioned to an anonymous buyer in 2012 for 2 million euros.
7. The « Solomon ex-Lambert » Stradivarius – 2 million euros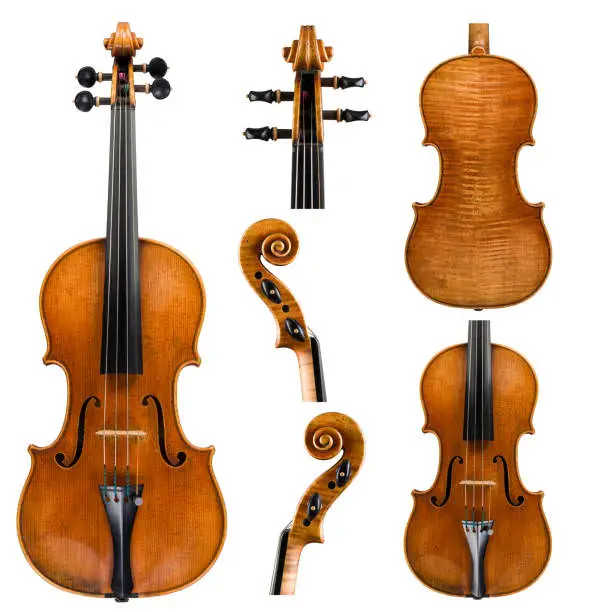 Again, some anonymous buyer took possession of that late Stradivarius violin, from 1729. Christie's was in charge of the auction. At 2 million euros, it was found to be expensive because it didn't belong to the golden age of Stradivari, but rather to a period of maturity.
This violin was named after the British violinist Dorothy Lambert, a pupil of Carl Flesch and Leopold Auer, and the American entrepreneur, Seymour Solomon, who co-founded Vanguard Records.
8. The « Hammer » Stradivarius – 2.5 million euros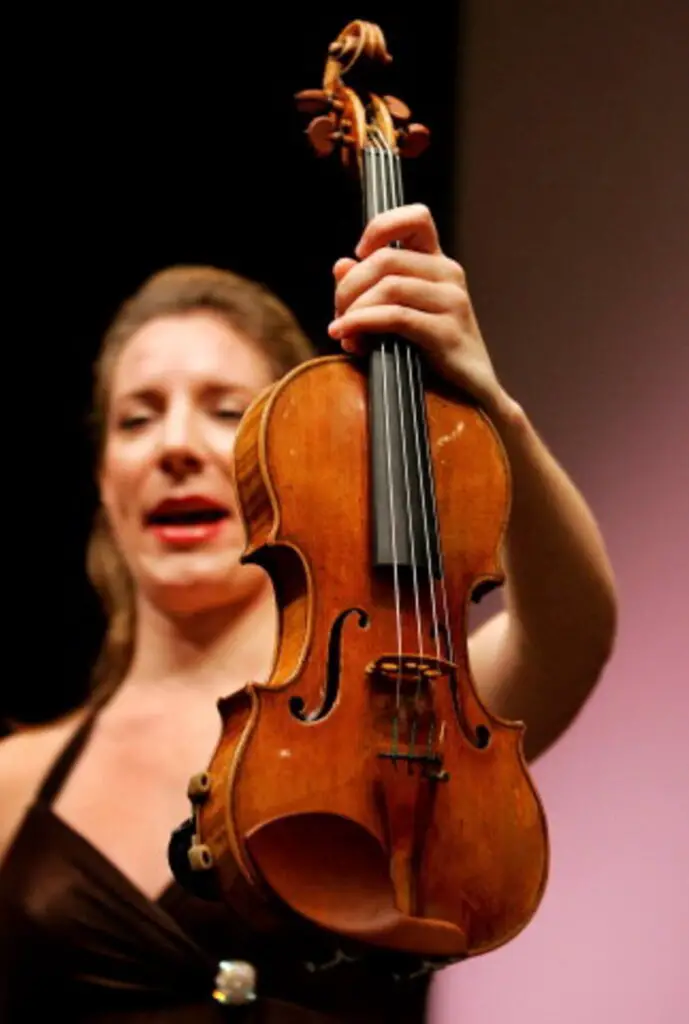 This violin was made in 1709 and is named after the Swedish collector Christian Hammer. It was estimated at a starting price between 1.5 and 2.5 million dollars by Christie's. But on the 16th of May 2006, it was eventually sold for 3.54 million dollars at the auctioneer to an anonymous (again) buyer. The Japanese violinist Kyoko Takezawa had to give it back to the Nippon music foundation which was lending it to her. That must have been hard.
The beginning of the 21st Century saw an important increase in the value of fine antique Italian violins.
9. The « Molitor » Stradivarius – 3.6 million dollars
It's been said that Napoleon Bonaparte owned that violin at some point. The Molitor Stradivari was made by the great Luthier in 1697. It belonged to a French General, Gabriel Molitor, who was a musician as well. His family kept the violin till the First World War.
The Molitor has changed owners quite a few times during the second half of the 20th century: the American violinist Oliveira, Albert Stern. It was sold in 2010 by Tarisio and was bought by Akiko Meyers for 3.6 Million dollars
10. The most expensive violin sold: the « Lady Blunt » Stradivarius – 11 million euros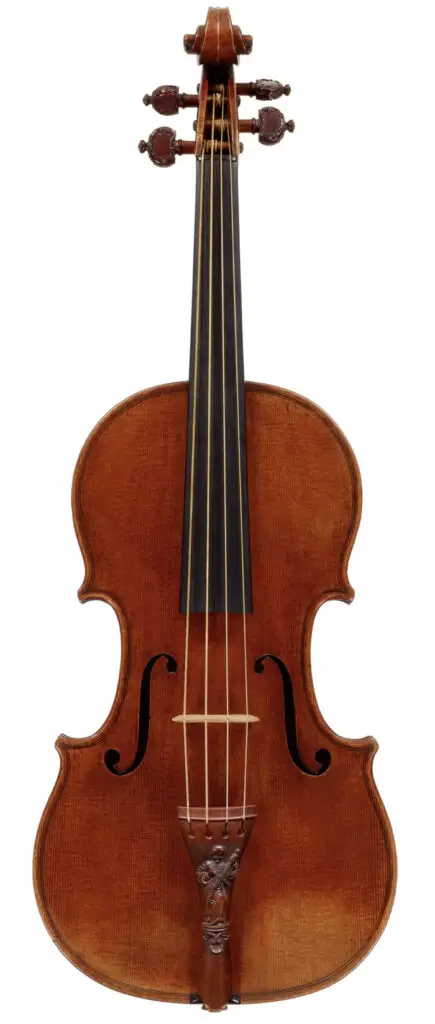 This violin has set the record for the most expensive Stradivari sold at an auction. It was sold in 1971 for the first time by Sotheby's for 84000 British pounds. The great Yehudi Menuhin brought his contribution to try out the instrument before the auction and demonstrate its qualities. More than 40 years later, the violin is put on sale again by Tarisio. Its price went through the roof, and overtook the previous record (the Molitor) for 9.8 million pounds, 11 million euros.
Why so expensive? First, the violin was in perfect condition, with very little wear and tear. It has seldom been played and went from collectors to collectors' hands. The lady blunt has yet to be worn out like so many 18th-century violins. The great French luthier Jean-Baptiste Vuillaume checked that instrument and sold it to Lady Anne Blunt during the 19th century. She was the daughter of Ada Lovelace and the granddaughter of Lord Byron. This great Stradivari has been named after her.
Priceless instruments: The Mona Lisa of Violins
The Messiah Stradivarius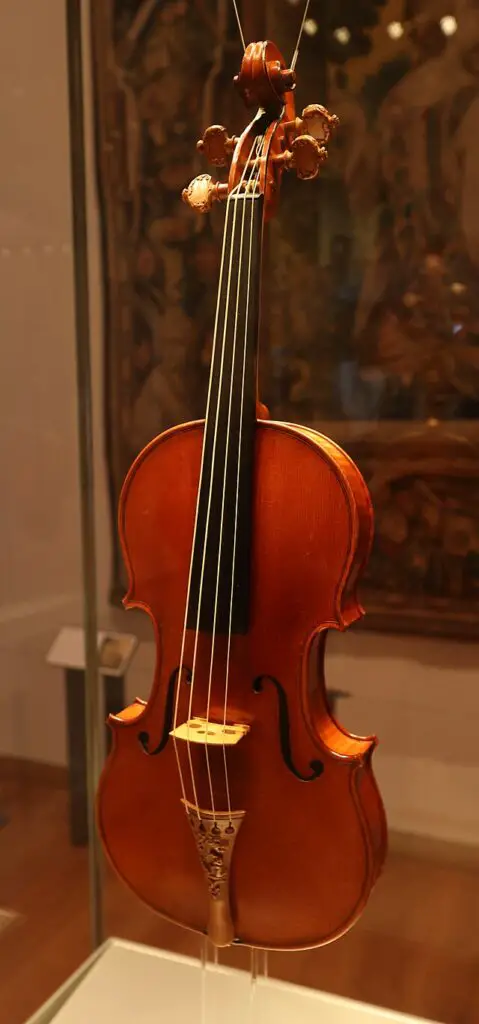 The "Messiah" Stradivari is one of the most iconic and revered violins in the world, crafted by the legendary Italian luthier Antonio Stradivari in 1716. Its name, the "Messiah," stems from its remarkable state of preservation and impeccable condition, often described as "heavenly." This violin's reputation transcends its exceptional craftsmanship, as it is intimately linked to the history of the University of Oxford.
The "Messiah" Stradivari is closely associated with the Ashmolean Museum, which is part of the University of Oxford. It was bequeathed to the museum in 1939 by the collector and philanthropist Sir Alfred Ernest Ramsden, with the condition that the violin should never be played. As a result, the "Messiah" Stradivari has been kept in pristine condition and remains one of the best-preserved Stradivarius violins in existence.
While it is not played today due to Ramsden's stipulation, the "Messiah" Stradivari's presence in Oxford serves as a testament to the university's commitment to the arts and preservation of cultural heritage. Its legacy continues to inspire musicians, scholars, and visitors who come to admire this exquisite instrument's historical significance and unmatched craftsmanship, making it a treasured part of humanity's cultural heritage.
Il Canone: Paganini's actual violin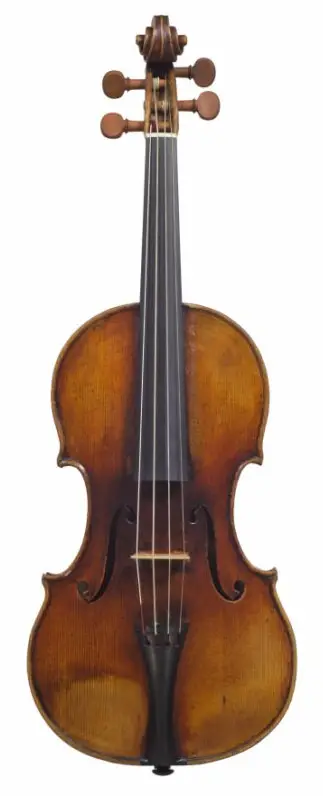 "Il Canone" is a renowned violin crafted by the Italian luthier Giuseppe Guarneri del Gesù in 1743. This exceptional instrument is celebrated for its exceptional craftsmanship and historical significance.
"Il Canone" gained its name due to its long, powerful body and resonant tone, which means "the cannon" in Italian. It is notable for its exceptional playability, projection, and tonal brilliance. The instrument has a striking appearance, with a deep red-brown varnish and meticulously crafted details that showcase Guarneri del Gesù's unmatched skill.
One of the most famous violinists associated with "Il Canone" is Niccolò Paganini, an iconic virtuoso of the 19th century. Paganini acquired and played this Guarneri del Gesù violin during his illustrious career, adding to its historical allure. Today, "Il Canone" is owned by the City of Genoa, Italy, and is occasionally lent to exceptional violinists for special performances and recordings.
The legacy of "Il Canone" continues to inspire and captivate musicians and audiences alike. Its rich history and exceptional sound quality make it a symbol of the enduring craftsmanship and artistry of Giuseppe Guarneri del Gesù and a testament to the timeless beauty of fine violins in the world of classical music.
Why are Stradivarius violins so expensive?
Throughout the ages, throughout all the continents, the greatest musicians have toured and showcased the greatest music on the greatest instruments.
There is surely a quality of sound to it. But also let's not forget the history of those instruments that have lived throughout the centuries. Many incredible artists: composers, violinists but also stars, kings, and so on have touched them. They are a part of history.
Each instrument, each Stradivari violin has a name, or even many names, that tell the story of the famous violinists that have had the privilege to share a part of their life with it. And a violin is immortal. It can outlive many violinists in its lifetime.
Because of all those reasons, the price for old Italian instruments such as Stradivari or Guarnerius del Gesù can be very high. These are the most expensive violins that have actually been sold in recent years.
In the end, I will mention the most mythical instruments that won't be sold any time soon; there is no valuation or price for them, as there is no sticker price for Mona Lisa.