Hi, my name is François, and I have been passionate about violin playing since I can remember. I was so excited at 5 that I kept asking my mother to get me violin lessons while I was playing with a piece of wood and mimicking Yehudi Menuhin… This was Tchaikovsky air-violin, a world first! Fast forward now: I have studied the violin for many years at the Conservatory in France: a regular path for many classical musicians. And I have discovered and fallen in love with jazz at the same time. So I started to play the guitar as well. I did classical gigs on the violin and blues and jazz on the guitar…
One day, it struck me: I need, rather I should combine the two! I started to play jazz and blues on the violin while still playing classical music on the side. I went to London and did many gigs in clubs: jazz gigs, even blues gigs! Of course, like many jam sessions as I could. I have developed a particular method to understand and apply blues and pentatonic scales on the violin.
While living that marvelous life of improvising and playing everywhere, I met my mentor, a classical violinist virtuoso, pupil, and mentee of Leonid Kogan. Consequently, I stopped my career for six whole months to start learning the violin again according to the principles of the great Russian school. Then I applied everything I have learned so far and incorporated it into every note of music I played. That is to say classical music, jazz, and blues with my now perfected technique.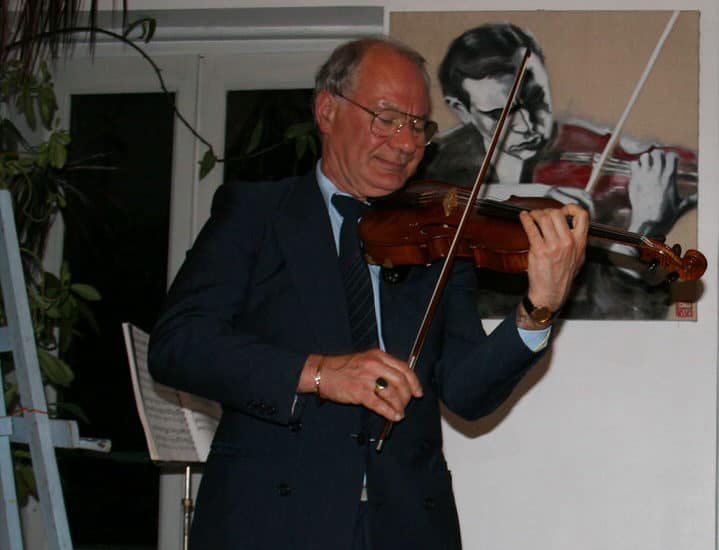 This is what I want to share with you on that small website: my musical experience in several types of music and, of course, scores, and music files to download.
Don't forget that English is not my first language! Pardon all the mistakes and unclear phrases that you might encounter on that site. Music is a universal language anyway…
This is Violintrend.com on Noteflight. I put scores regularly there.
This is Violintrend.com on Musescore.
I have also developed the Safeandcosy.com website. It is a website about safes and home security in general, my other focus of interest within my family business. Lastly, I have started blogging on my other passion: computers in general, and Macs an Linux PC's in particular. Head over to allbasictech.com.